Experiences at the BAT Centre, Durban, South-Africa
By: Nise Malange
In November 2020 we celebrated 25 years as a creative art facility- enabling those in the Art and Culture industry to reach their best potential and make ends-meat. We had the opportunity to reflect on the past, looking at what we have achieved, what it took to get to where we are now, and how we can use it going forward while maintaining being a central cultural hub within the city of Durban.
The year 2020 of the pandemic Coronavirus was a challenging year in the Art and Culture Industry.
The initial challenge we faced was the reduction of the originally expected funding from the KwaZulu-Natal Department of Art and Culture to almost half the amount that was allocated. This meant we had to reduce the resources for all our annual programs and others. When covid19 lockdown restrictions were enforced many artists and events coordinators were left in a hell hole. Artists, had to apply for the R350 National Rescue Plan paid out monthly. This compromised the dignity of thousands of souls in the art industry who annually benefit from the existence of the Governing Art Department and the programming of various Non-Profit Organisations like ours. We had to let go of some of our staff members and those in key positions left, we had to apply for UIF TERS (Unemployment Fund) which was paying up to 55% of salaries, but the system was not regular and our staff still had to pay rent and still pay school fees for their children.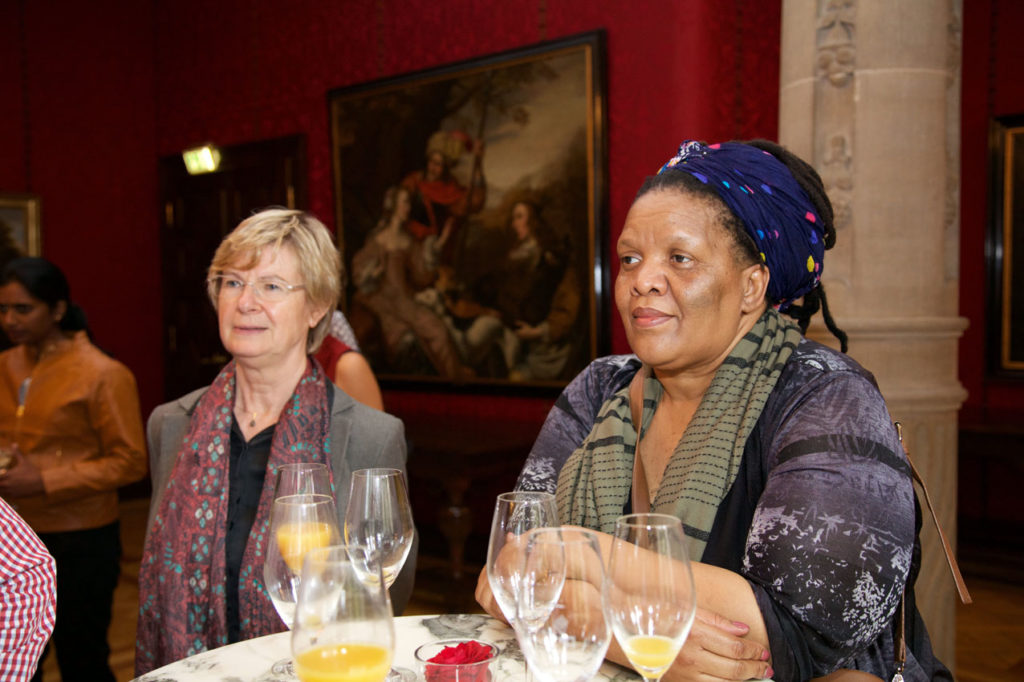 We work a lot with Refugee Communities through the Children's Holiday Program of the inner city. During the first 3 Months into lockdown Level 5, it was hard as we received calls from people that were hungry and women didn't have diapers for their children as most of them work in salons and they were not part of the essential services, we had to find ways to get assistance through food parcels.
Another challenge we are faced with before covid19, to this date is the lack of employment opportunities. Running a non-profit in the art and culture industry takes more than just hosting a performing artist, it is a lot of administration, publicizing, and evaluating. We are involved in training and development as well as job creation, we always have a challenge for funding to create employment to develop artists. Our form of employment is not only just for performing artists but professional musicians and visual artists they work as facilitators, we take a lot of artists into our employment – including offering opportunities to Creative Art graduates looking for work experience or internship. In depriving stable organizations, such as the BAT Centre, of funding resources – the artists are directly affected.
We like to believe a formal system of categorizing, identifying, and contacting the artists' community, nationally, with regards to providing the necessary roll-out of critical assistance during times of disaster should be implemented as soon as possible.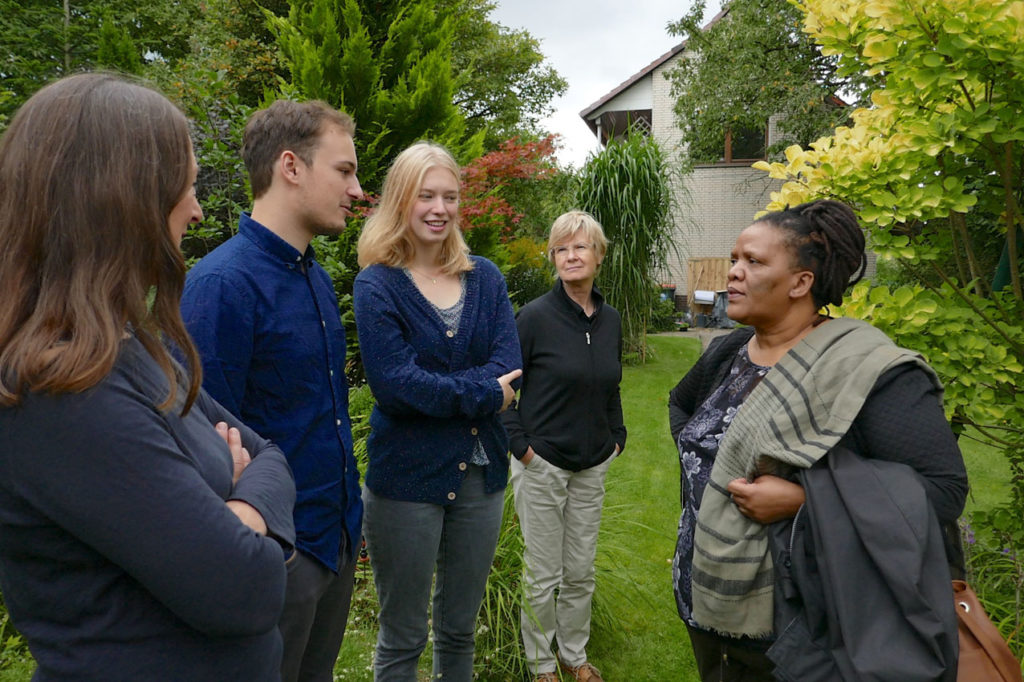 Lesson learned, if the Presidential Employment Stimulus Programme (PRESP)had come in earlier in the year it will have made a lot of difference, many artists would have benefited through organizations like ours, using our existing database of artists. Government should start looking at job creation within the creative industry and looking at NGOs like ours that should be getting operational funding and salaries.
Nonetheless, received funding from all our respected sponsors has been more than a blessing. Most of the planned events have been executed successfully. We are grateful for the support.
---
Ms. Nise Malange, director of the BAT Centre, Durban, South-Africa, is a long-time partner and friend. We have worked on some joint projects on development cooperation and education for sustainable development in the last twelve years and stay in touch since then, even in times, when you are not able fly and to meet. Friendship survives the pandemic!
Ms. Nise Malange has been working with the South-African union since 1982 and was a leading person in strengthening the cultural aspects of creative projects with workers in Durban. She believes that everyone has to tell a story and that culture has to be part of the working environment of people.
Ms. Nise Malange is also a renowned poet in South Africa. Some of her poems are: "Black Mamba Rising" (1985), "Breaking the Silence" (1990), "Poetry for Peace" (1994).